Nigerian student Nsikak Nyah had to adjust to a lot when he arrived in Ireland, but he is loving the challenge, and in this piece he shares all the things he would love to have known before he came to study at Limerick Institute of Technology for his Master's in Quantity Surveying.
Starting a new phase of your life in a different country can be tough, and you will need all the little help you can get in adapting to the change of environment. It is necessary to get your mind prepared ahead of time. In this blog I share some tips from my personal experience of being a newbie student in Ireland. All these tips are very important; I wish someone told me some of these things before arriving in Ireland.
Here we go. I hope these are useful!
Covid-19 and online classes
Arriving in Ireland, you are expected to restrict your movement for 14 days and are only allowed to move around for essentials while wearing a face mask during that period. Ireland has been able to manage the Covid-19 breakout well enough, so you are not just isolated in a building with nobody around, you could still see people taking a walk or run outside while adhering to proper precautions.
My course (MSc. Quantity Surveying) at Limerick Institute of Technology started earlier than other courses. Due to some delays in my home country Nigeria I arrived in Ireland 3 weeks after classes had already started. Thankfully it was all online so I joined classes from my home country, and although initially I was a bit sad that I wasn't going to have an education with proper social interaction physically, I decided to look on the bright side of things. Online classes give you a lot of flexibility as a student and you get the chance not to miss anything as you can join from anywhere in the world.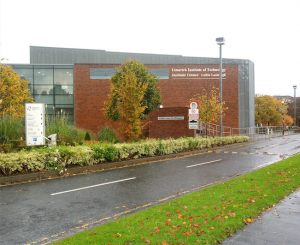 Fast-paced lectures
No-one prepared me for how fast-paced lectures in Ireland could be, in contrast to the style of teaching in my home country, where things are a bit slow-paced so you can catch up anytime. But then there is no challenge to be on top of your game always. The fast-paced nature of lectures here will keep you on top of your game and you will have to eliminate procrastination generally from your schedule. No bad thing, right?